THINGS TO DO IN SRI LANKA
Sri Lanka might be small, but you will never be bored as there are a plethora of things to do in Sri Lanka which travellers can enjoy. From spotting a whale or two above the water to discovering vibrant corals below. From immersing yourself in the rich history to discovering the generous hospitality of the locals. You might have no clue of what exciting experiences are waiting for you in this tropical island, but, no worries, we've got you covered with our large collection of things to do in Sri Lanka .
Our hands-on approach of creating and collecting tours makes sure that our customers are fully aware of what they will experience by booking that particular tour. Firstly, our in-house destination experts journey throughout the island's cities to find experiences that can be added to our unique list of things to do in Sri Lanka. Our media team also accompanies them in their travels to document the experience by clicking amazing photos and capturing the essence of the experience in videos. These pictures and videos are uploaded on our website for customers to view and get the correct information and a detailed idea of what they will be experiencing.
Never judge a country's experience by its size and the many things to do in Sri Lanka will definitely prove this statement right. Whether you are a culture vulture, an adventure junkie, a surfing addict, a foodie, a beach bum, a nature lover or simply in the mood for some ayurvedic pampering, Sri Lanka is jam-packed with tours and activities. Being a tropical island, Sri Lanka's landscape is diverse with beaches bordering the entire island and transitioning into booming cities, quaint villages, picturesque waterfalls, hills carpeted with rubber trees and tea plantations.
Wildlife enthusiasts can explore the variety of local animals by visiting any of the 25 national parks scattered around the country. One of the famous things to do in Sri Lanka for wildlife lovers is visiting Yala National Park to spot some leopards. Visiting Minneriya National Park won't leave you disappointed either as it is home to Asia's largest 'Gathering' of Elephants at a given time. A stop at Mirissa will give you a chance to spot whales in their natural habitat while dolphins can be observed with their adoring antics in Kalpitiya. For more elephant experiences drop by at Pinnawala Elephant Orphanage to see jumbo elephants being bottle-fed and the world's largest herd of elephants under human supervision enjoying a cooling bath in the river.
Culture and history buffs can fill their minds with Sri Lanka's rich past and admire the numerous stupas, sculptures, Buddhist temples, monasteries, royal complexes, ruins and monuments that are 2000 years old. The UNESCO World Heritage cities make up the Cultural triangle and is regarded as the hub for most historical things to do in Sri Lanka. The colossal ruins of Anuradhapura and Polonnaruwa, two of Sri Lanka's ancient capitals will leave you stunned at the intricate work of architecture. The lions rock at Sigiriya is a climb worthy of the view and is surrounded with well- landscaped gardens and frescoes of women that have been preserved for many years. The cave temples of Dambulla is full of amazing buddhist sculptures and paintings retelling many historic incidences. A visit to Sri Lanka's cultural capital Kandy will let you walk around the picturesque lake built by a king and pay homage to the Tooth relic that is guarded in a gold casket inside the Sri dalada Temple.
Surfers and beach lovers can choose their pick from a stretch of beaches. Arugam Bay, Mirissa, Weligama and Hikkaduwa are ideal beaches to put your surfboard to the test. Even beginners can learn from the many surfing schools. For some exciting beach experiences think Unawatuna for calm waters, water sports and turtle nesting; Bentota for water skiing and canoeing; Mirissa for whale watching, watersports and swimming; Negombo for fishing; Uppuvelifor moonlight walks and scenic views; Trincomalee for more water sports and diving; Polhena for views of corals while snorkelling and Mount Lavinia for picturesque sunset views. These are just a scratch on the surface of the many things to do in Sri Lanka. You need to visit this gem of an island to truly experience what it offers.
Things to do in Colombo
Colombo, the commercial capital of Sri Lanka and a booming tourist destination in itself. A perfect city to start or end your trip to Sri Lanka, Colombo is no more the city you have to pass on your way to the hills or the beaches. Shady boulevards, colonial influences a plethora of hotels and budget-stays, bustling markets, chic eateries, looming skyscrapers and other elements add a unique character to this city. Travellers spending a few days can experience many things to do in Colombo.
For some cultural insight visit the National museum of Colombo which is housed in a British building surrounded by beautifully landscaped courtyards. Inside observe many exhibits and sculptures related to ancient Sri Lanka and possessions of the ancient royal family of Sri Lanka. Visit the Independence Memorial Hall and observe the intricately sculpted pillars of this monument after which you can either shop at the Independence Arcade housed in a refurbished colonial building or walk the picturesque grounds lined with trees. Drop by the Gangaramaya Temple, one of the most popular things to do in Colombo, to see many Buddhist sculptures and various ancient antiquities from different parts of the world. Walk to the nearby Beira Lake to work your legs as you paddle a boat throughout the scenic lake. Stop at the picturesque dutch built Wolvendaal church and the amazing Red mosque while exploring the busy streets of Pettah for some bargain buys. Spend an afternoon tucked underneath a large tree at the picturesque Viharamahadevi park, drive past the tree-lined streets with buildings of colonial architecture in downtown Colombo. Spend the evening observing the sunset at Galle Face green while munching on prawn fritters from the stalls or explore the city's passing scenes with a tuktuk ride while sipping on a Thambili(king coconut), the list of things to do in Colombo are endless.
Things to do in Galle
The city of Galle is a UNESCO world heritage jewel which was a stronghold of the Dutch colonists. This old port city has a perfect blend of imposing mansions, colonial buildings, antiquish museums, cobbled lanes, breathtaking mosques and amazing churches which create a unique ambience that can only be experienced within the limits of this city. Travellers can enjoy many things to do in Galle, the city of the Dutch fort.
Walk the quaint streets of the Dutch fort which is lined with quaint boutiques, stylish cafes, amazing homestays and is home to people of various ethnicities. Head to the Galle Maritime Museum, which is housed in an ancient building, to view nautical maps, nautical vessels and other maritime related artifacts. Head a bit out to Unawatuna to visit the Japanese Peace Pagoda, a tranquil place with a white temple. For some watery fun and snorkelling walk down to Unawatuna beach. You can also enjoy a canoeing experience in Unawatuna Lagoon. For a wildlife experience with nature drive 2 hours away from Galle to the Sinharaja Forest Reserve, a UNESCO sight, and spot endemic wildlife and avifauna. This list of things to do in Galle will definitely help you create wonderful memories while visiting this city.
Things to do in Habarana & Sigiriya
Sigiriya and Habarana is home to a site that is regarded as the 'Eighth wonder of the world' and visiting it is one of the mandatory things to do in Habarana and Sigiriya. Habarana is just a stone's throw away from Sigiriya and has many chains of eco-friendly resorts. It also serves as a good starting point for many safari tours.
The first activity you should tick of your 'things to do in Habarana and Sigiriya' list is a visit to Sigiriya rock, the ancient rock fortress. Admire the band of well-preserved frescoes and the view of the labyrinth-like landscaping from the summit. Spot some elephants with an Elephant Safari in theMinneriyaor Kaudulla National Park. Observe various species of birds and fish with a boat ride across Minneriya Lake. Experience the simplicity of village life by visiting the Hiriwadunna village and spending a day with the locals. For some hiking head towards the Pidurangala rock which promises stunning sunrise views of the Sigiriya rock and its surroundings. The Dambulla Cave temple is one of the top things to do in Habarana and Sigiriya because of its historical significance. Observe the variety of paintings and sculptures that adorn the interior of the caves.
Things to do in Polonnaruwa
Operated as the Island's religious and commercial capital 800 years ago, Polonnaruwa is a city of glory with many ruins and royal buildings. There is an abundance of things to do in Polonnaruwa and is a must-visit for culture vultures and history buffs.
Before you embark on a journey of the ancient city of Polonnaruwa, stop by the Archaeological Museum for a gradual introduction of the glorious sites ahead of you and a recreation of what they might have looked like in the era of the kings. The Royal Palace maybe in ruins now, but as per Sri Lankan archeologists it used to stand seven stories high with walls as thick as 3 metres. The King's Audience Hall displays excellent workmanship with carvings running around the entire base. The King's swimming pool with crocodile mouths that spout fresh water is also a wonderful demonstration of ancient architecture. Other compulsory things to do in Polonnaruwa are visiting the sacred quadrangle - in the middle of which is theVatadage, an ancient relic house with a circular shape bound by decorative guard stones in mint condition, the second Shiva Devale - the oldest and most well-preserved building in Polonnaruwa built using stone. Visit the third largest dagoba in Polonnaruwa, PabaluVehara which was built during the time of King Parakramabahu but is still in excellent condition. The Rankot Vihara should not be missed as it is the city's largest dagoba surrounded by jungles that are occasionally frequented by elephants. At Gal Vihara, travelers can observe Buddha sculptures in 3 different postures, all 3 in perfect condition and carved out of a single granite slab. For those who want to exercise their legs a bit, biking around a UNESCO world heritage site is an exciting thing to do in polonnaruwa. Most attractions are marked in English and a map is always available for purchase at the ticket stall.
Things to do in Kandy
Kandy was the last royal capital of the SInhalese kings but continues to operate as the cultural capital of the island. Being given a UNESCO heritage title proves that the there are many things to do in Kandy that will give you a good idea of Sri Lanka's interesting history and stunning culture.
Visit the royal palace complex - which is where the Temple of the Sacred Tooth Relic is housed- to observe the intricate beauty of the palace and pay homage to one of the most sacred Buddhist places. A stop at the DaladaMaligawa Museum is a must for those who want to understand more of Sri Lanka's cultural identity. Exhibits display everything from the teachings of Buddha to how the religion spread throughout Asia. A walk through the Kandy City will leave you admiring the gorgeous architecture. To take a break from the din of traffic enjoy a walk around the Kandy Lake which is bound to transport you to another world while being in the middle of the city. A stop at a tea factory is one of the mandatory things to do in Kandy, as the city's rolling hills are carpeted with tea plantations making it one of the largest tea producers in Sri Lanka. Who would want to leave out Peradeniya Botanical Gardens? Once reserved only for Sinhalese royalty, the garden displays the variety of beautiful plants; from colorful orchids to various varieties of rose and more. Why not see a live performance of the local performing arts? A traditional Kandyan Dance will surely get you into a cultural mood as you see the moves of the dancers to the drum. Another activity to add to your list of things to do in Kandy is a visit to a spice garden where you can learn about the variety of Sri Lankan spices and their medicinal values. Other places worthy of dropping by are the Ceylon Tea Museum, the Commonwealth Cemetery and theBahiravokanda Buddha statue. If you are in Kandy during july and August definitely view the colorful Esala perahera, a procession with over 65 elephants and various dancers displaying the Tooth relic in its golden casket to the population. If you have enough of time to spare make sure to prioritize a walk in the Udawattakele Forest Reserve or a scenic train ride to Nuwara Eliya in your list of things to do in Kandy.
"For the born traveler, travelling is a besetting vice. Like other vices, it is imperious, demanding its victim's time, money, energy and the sacrifice of comfort."
SRI LANKA HOLIDAY PACKAGES
If you wish to thoroughly explore Sri Lanka dont look at its minute size and think that a week or two will be enough. Even an entire month won't suffice if you plan on scouring everything that Sri Lanka has to offer. Don't go tearing your hair in confusion! Arooha tours has got you covered with well-planned Sri Lanka Holiday Packages for an affordable rate.
Our Sri Lanka Holiday Packages include the necessary arrangements to ensure you have a seamless trip with no hiccups and last minute plans. One of the most important things we include in our holiday package is accommodation. We also take care of transport. Whether you are travelling as a family of 5 or a couple on honeymoon, Arooha will arrange a comfortable vehicle with air conditioning and a skilled, friendly driver who will double as a guide. If you want a more skilled guide we can arrange that in your package too. The most important factor of our Sri Lanka Holiday Packages are the activities and tours. Our day-to-day itineraries are perfectly planned to ensure a tireless experience with more exciting stops. You can choose to book our premade Sri Lanka Holiday Packages or opt for a bespoke holiday package in Sri Lanka.
Our pre-made packages include various activities and are organized by days. You can choose a 3 day itinerary for a quick tour or a 10 day itinerary for a package with more exploring. Hotels are always booked on your request. All our premade packages give you the option to choose whether you want to stay in a budget hotel, a 5 star hotel or a an apartment.
Arooha's customized Sri Lanka Holiday Packages will be created upon your request to include the places you want to visit in Sri Lanka and the activities you want to try. We will make sure to arrange everything in an order that makes travelling around Sri Lanka easy and lets you spend more time enjoying and less time on the road. We also prepare Sri Lanka Holiday Packages for sportspeople who are visiting Sri Lanka for tournaments. Why not explore the country you are playing in? We make sure to plan the activities and tours around your sports schedule to avoid any clashes and rush ups. Whether you plan to conquer the northern coast, surf the waves of the south coast or drink up the verdant beauty of the central plains, Arooha will definitely equip you with a Sri Lanka holiday Package that will satisfy and leave you wanting to explore more of the island.
Watch Our Videos
Our aim is to showcase Sri Lanka's beauty and hidden places using the best possible media content. Stay tuned to see more best things to do in Sri Lanka & see amazing video about Sri Lanka and its place.
WHY AROOHA SRI LANKA?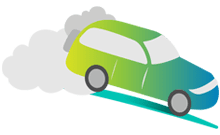 Amazing Elephant Safaris
Elephants are one of the famous animals to sight in Sri Lanka. An elephant safari is a nice way to view the country from a heightened angle and spend more time with this majestic creature.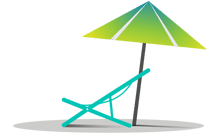 Sri Lanka Holiday Packages
Our Sri Lanka Holiday Packages are well-planned with hotels of your choice, comfortable transportation and flexible itineraries to make sure you get maximum enjoyment out of your Sri Lankan vacay.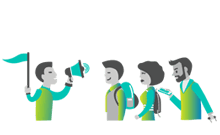 Sri Lanka National Guides
We have a team of National Guides who are well-experienced with all the locations and have an extensive knowledge of Sri Lanka's culture, tradition, history and other tidbits of Interesting details.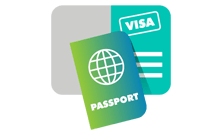 Global Visas
Our global visa services helps you throughout your visa process. When issuing visas with us, you don't have to worry much about too many supporting documents or large sums of deposit fees.
Testimonials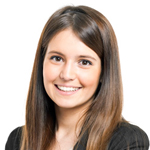 Me and my husband booked the Colombo Tuk Tuk safari and we are very happy we went for this tour. The arrangements made by Arooha was perfect. We really enjoyed the cashew nuts and fresh coconut offered while enjoying views of Colombo's lush boulevards and characterful architecture. The tuk tuk guide was very friendly. Would surely recommend.
Paula Wilson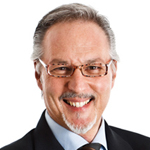 I am a foodie and the buffet lunch served on this tour was first class. The Gangarama Temple is definitely a must-visit as there are so much of buddhist artifacts. The National museum helped me learn a lot about Sri lankan kings and history. Well-organized tour. Thanks Arooha!
Adam Charleston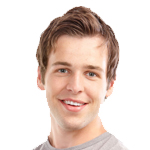 The Kitulgala White Water rafting package was amazing. The banks of the Kelani river are so picturesque. My wife, 2 kids and I opted for the flat water rafting. We had a really good time. Our kids were so tired, they slept on our way back in the comfortable private vehicle provided by Arooha. If you are booking a holiday in Sri Lanka, definitely choose Arooha.
Tom Wood
Our Activities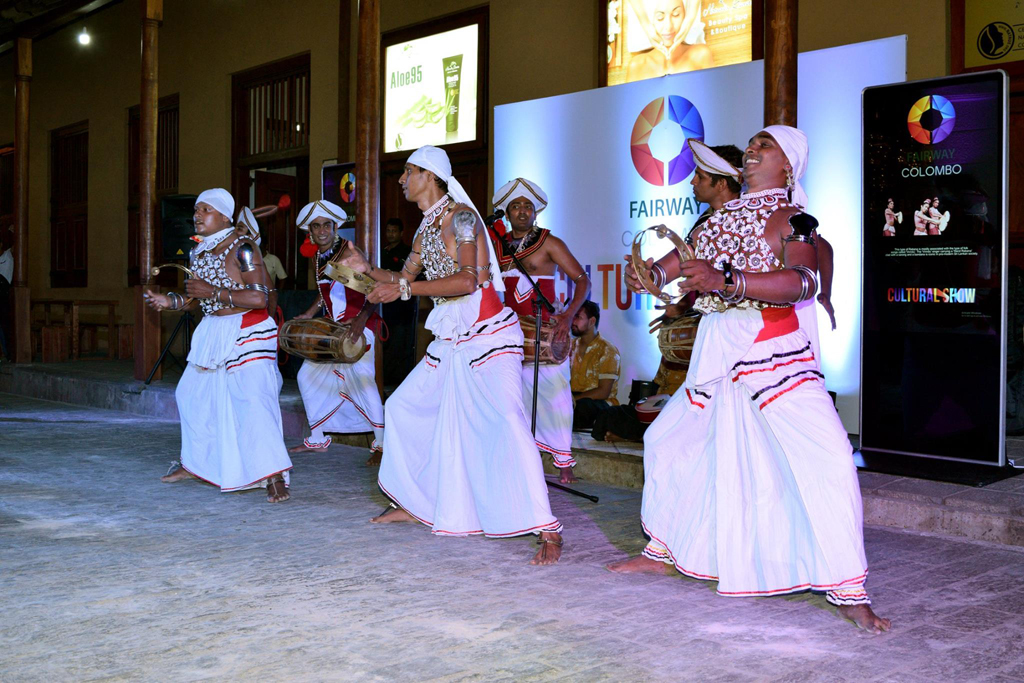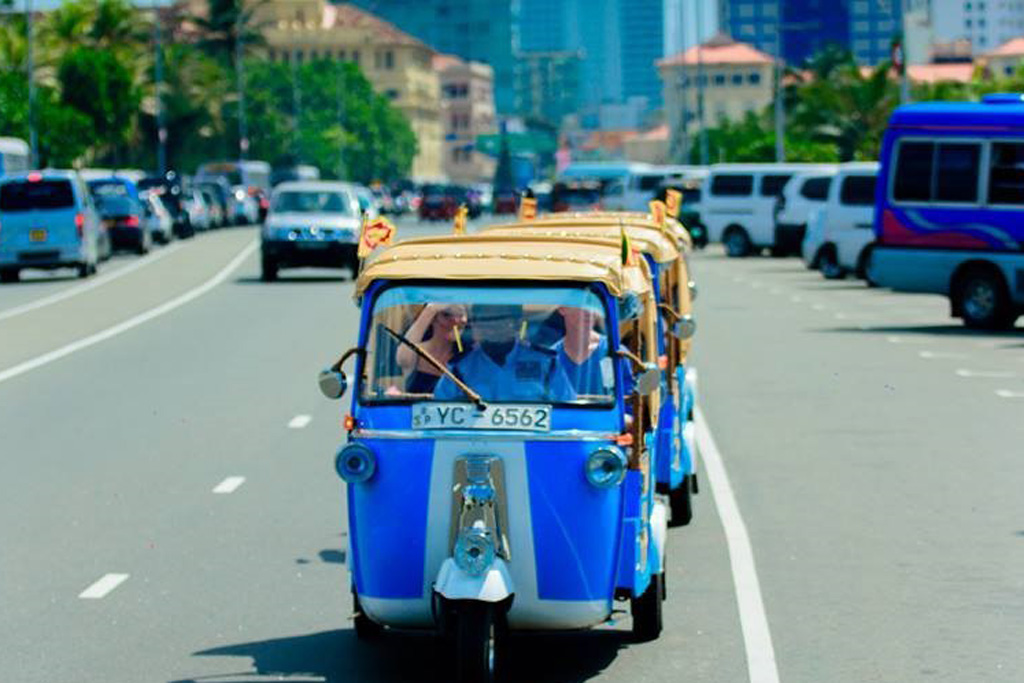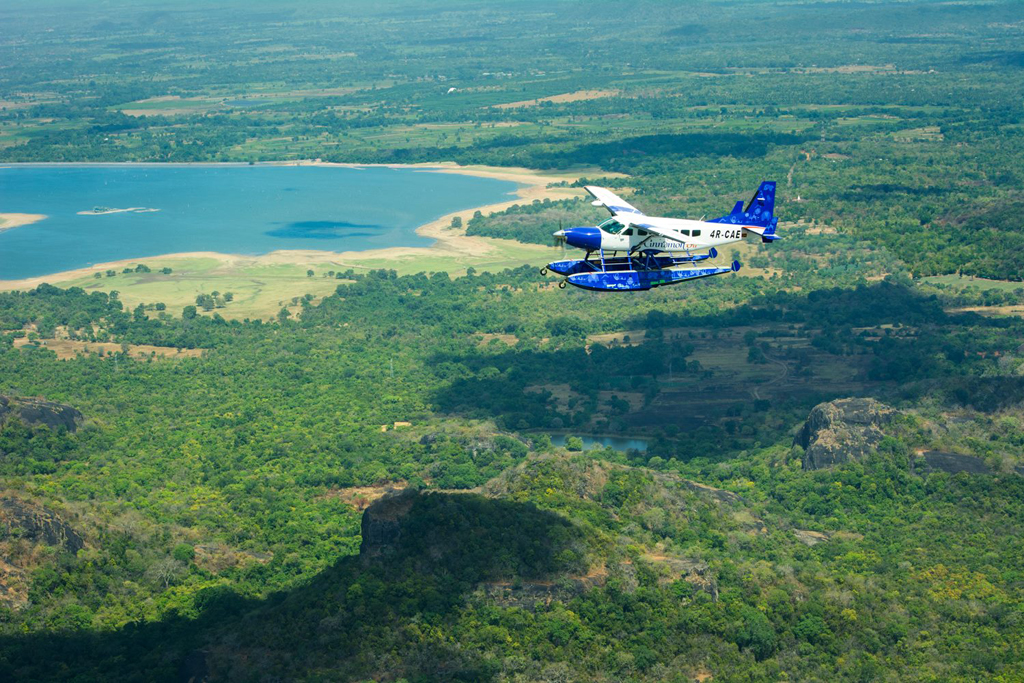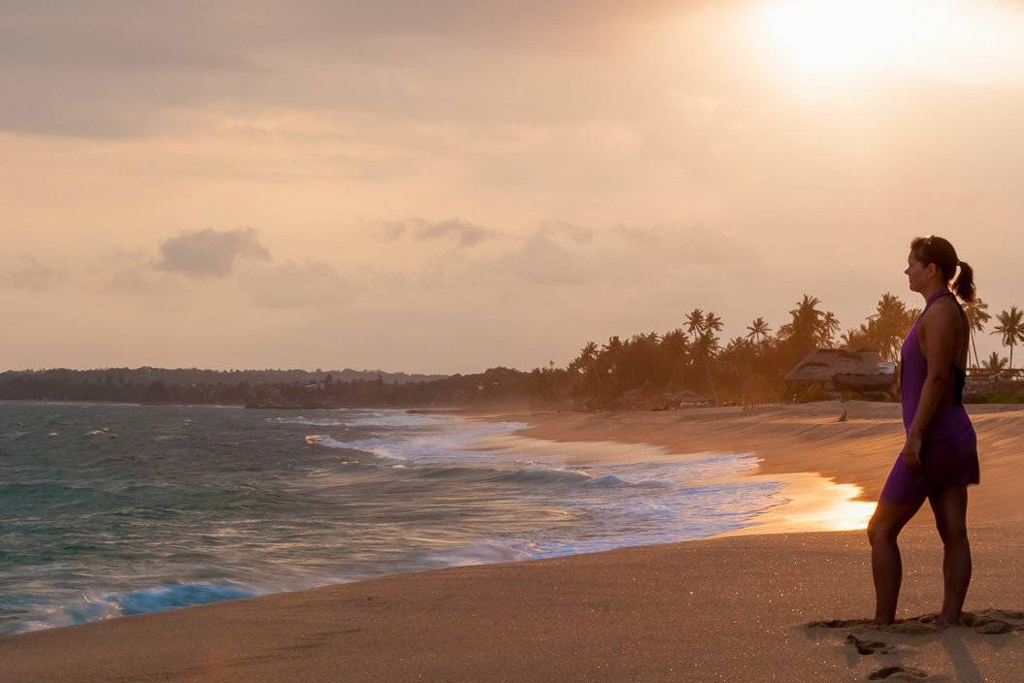 Subscribe For More Updates